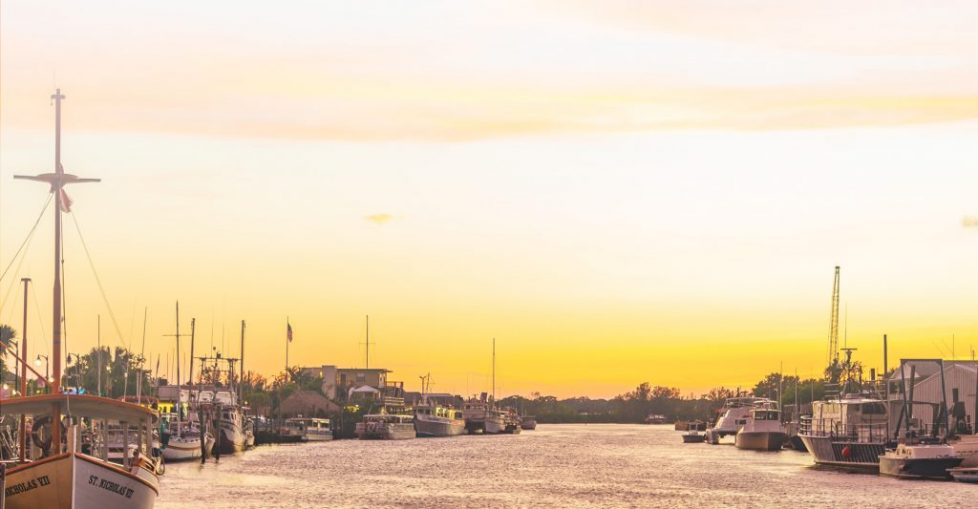 New Sunday Sermon Series
Starts January 22

Starting Sunday, January 22 Pastor Glen will begin a new sermon series on 1 Corinthians "RUN TO WIN THE PRIZE." Be sure to join us Sundays at 11 am.
Check out our Facebook page to view these upcoming Sunday messages.



Wednesday Bible Study, 6:30 pm
Come Wednesdays for a Bible study with Pastor Glen Howe. We meet in the Fellowship Hall.
Feb 1 - El Elyon (God Most High)
Feb 8 - El Oham (Everlasting God)
Feb 15 - Adonai (Master and Lord)
Feb 22 - Jehovah-Rapha (The Lord Who Heals)
Updated each calendar month



New Members Class
January 29, 9:45 am

If you are interested in finding out what it means to be a member at Calvary Baptist Holiday, come on Sunday, January 29 at 9:45 to the Fellowship Hall. Pastor Glen will be teaching this class.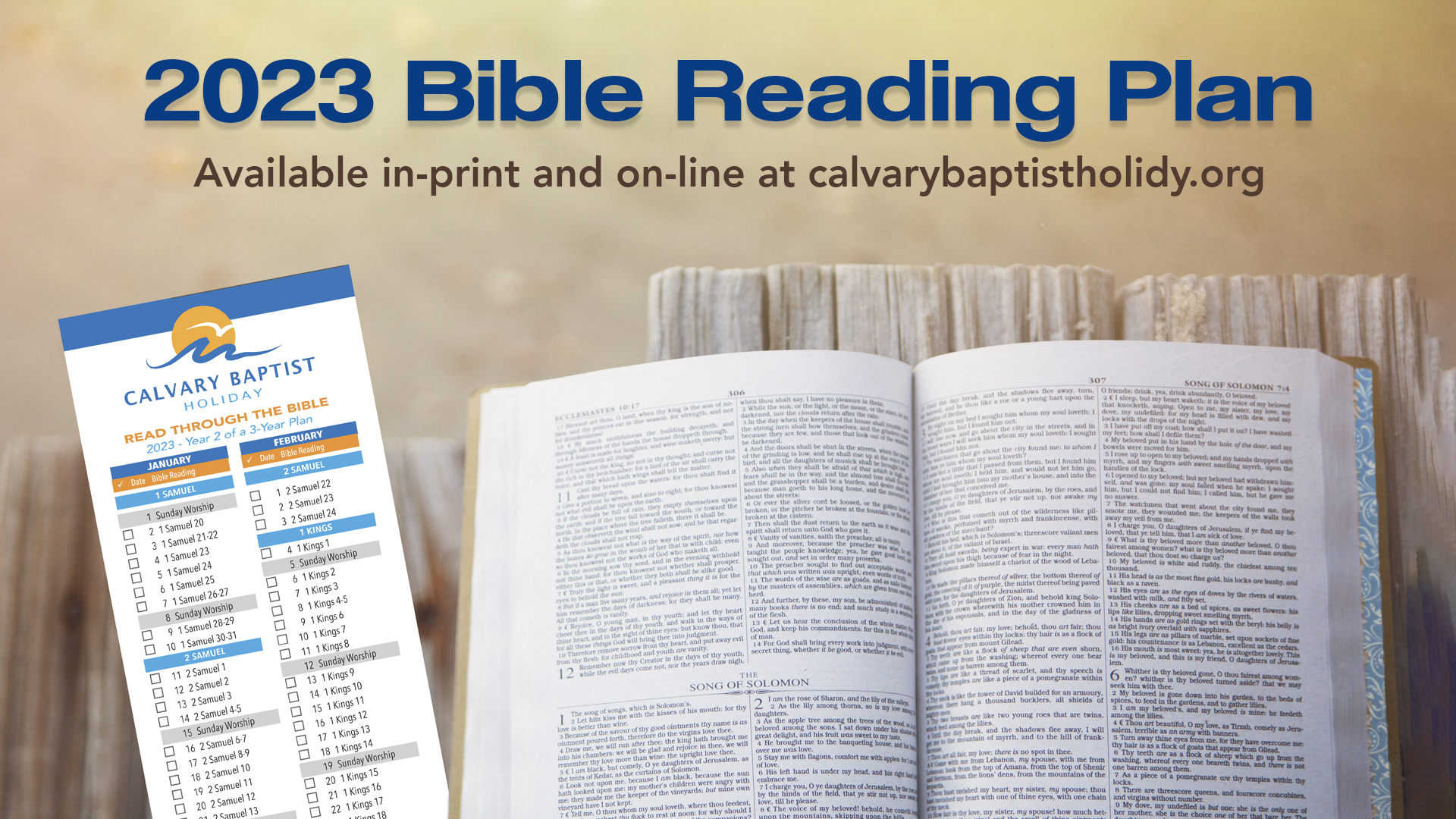 2023 Bible Reading Plan

Get your copy of the 2023 Bible Reading Plan for Calvary. This plan will take your through the Bible in 3 years. 2023 is the second year of the 3-year plan. Monthly updates are available on the Bible Reading web page.



Women's Prayer Group

NEXT PRAYER GROUP MEETING - FEBRUARY 14
The Womens Prayer Group will meet Tuesday, February 14 at 6:30 pm in the Fellowship Hall. This is a great time to pray for the needs of the church and for one another.



New! Men's Prayer Breakfast

OUR FIRST MONTHLY PRAYER BREAKFAST - FEBRUARY 11
The Men's Prayer Breakfast will meet monthly on the second Saturday of each month. Coffee ready at 7:30 am, breakfast at 8 am in the Fellowship Hall. This is a great time to pray for one another and learn how to serve the needs of Calvary Baptist Holiday.



Monthly Lord's Supper

SECOND SUNDAY OF EACH MONTH
At Calvary Baptist Holiday we celebrate the Lord's Supper on the 2nd Sunday of each month. Participation is open to all believers present.
"For whenever you eat this bread and drink this cup, you proclaim the Lord's death until he comes." (1 Corinthians 11:26)